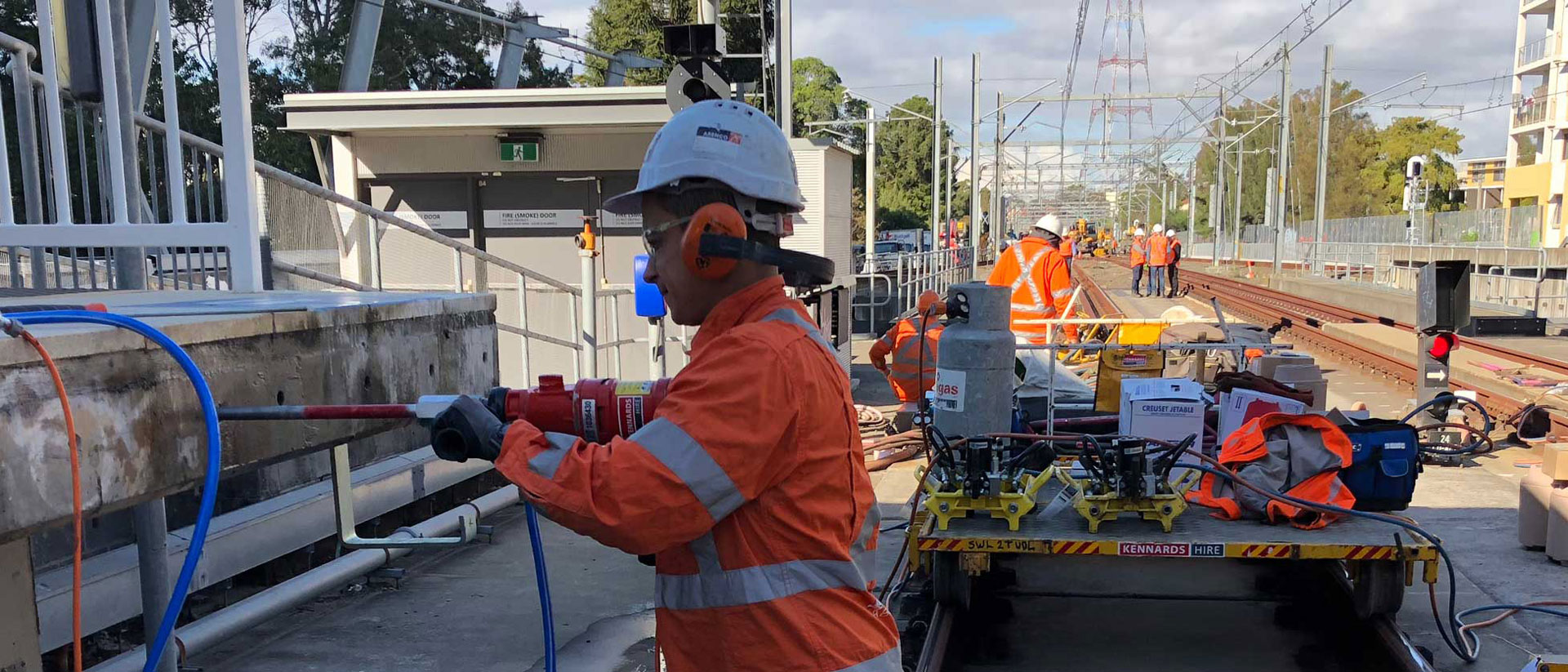 Service Area: Sydney Metro & NSW
Positive Attitude
Multiple Tickets
Trained In-house
Full PPE
Equipped if required
All Labour Hire Options
EWP > 11m Operators [WP]
If you've ever completed difficult or tedious works at height, you'll no doubt understand the sheer value of an Elevated Work Platform. With the ability to place workers up to fifty-eight metres in the air, this marvel of modern engineering calls for one very fine operational crew indeed. Just be sure to leave your fear of heights on the ground.
About
Tasked with overcoming the undeniable law of gravity, the Elevated Work Platform [or EWP to us acronym-addicted Aussies] is easily becoming a site favourite in commercial and industrial applications. With the ability to safely and easily send site workers nigh-on to the moon, these diesel-and-electric-over-hydraulic reach platforms are changing the face of the construction game. But like all machinery, the real skill lies in it's operation – and not all operators are created equally.
One of the reasons for the successes of Perfect Labour Hire is our ability to determine – without question – if a worker is fit the for the task before they arrive on site. No point going through the reams of paperwork and the myriad of inductions just to find out your WP Operator doesn't know his scissor from his boom. This ability is unique to Perfect Hire. Not only do we have the machines and the space, we have the expertise to verify the skill set and qualifications of virtually any role you need filled.
How? Because we're site guys. We've worked in labour hire, been sent out as labour hire, been let down by labour hire. We're Construction Managers, Railway Workers, Plant Operators and Trainer/Assessors. There is no greater stress relief than learning that labour hire turned out to be an absolute gun. Whether WP Operators, Forkies or Scaffies. Riggers, Dogmen or C0's. A solid guy is worth gold. And if gold is what you want then gold is what you'll get.
Perfect Hire. We Get It Done.
Tickets Held
The tickets listed are for reference only. The worker might hold other tickets which are not listed above.
Other Team Members