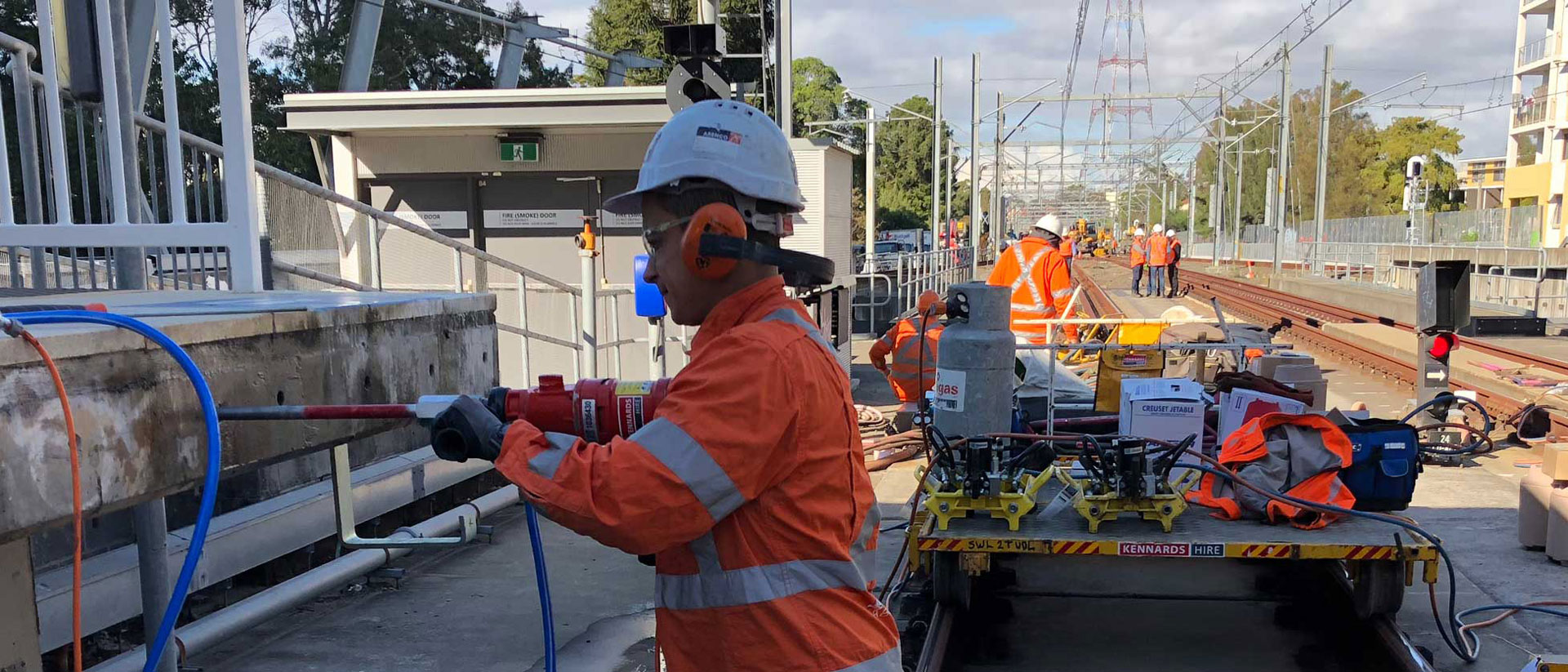 Service Area: Sydney Metro & NSW
Positive Attitude
Multiple Tickets
Trained In-house
Full PPE
Equipped if required
All Labour Hire Options
Blaster/Painters
Even with constant maintenance our national infrastructure is naturally deteriorating. So when it does – enter the surface technician aka the Blaster/Painter. With the skills to remove offending corrosion and recoat with specialised coatings, the Blaster/Painter is a must-have for any high-end remediation works.
Capabilities
---
Skills
Surface prep using mechanical, chemical and material techniques and abrasives. Roll, spray and brush coat. Product compatibility
---
About
Many of Sydney's existing infrastructure facilities are ageing to the point of major remediation works and a good, solid Blaster/Painter is an asset worth their stripes. Exposing bare substrates using either mechanical [scraping, grinding], chemical [paint stripper, solvents] or high-pressure material [sand, garnet, shot and others] Blaster/Painters ensures the veneer is clean of all foreign matter and is appropriate for coating. And because their work is often carried out on corroded and damaged surfaces with high pressure or caustic substances – the level of safety that Perfect Hire Blaster/Painters operate at is tier-one spec.
Often coming with other High Risk Work Licences like EWP, Rigging or Dogging – Perfect Hire Blaster/Painters are hot off infrastructure and mining projects nationwide. They have an intimate knowledge of common product compatibility – that is, making sure priming agents and paint products will work congruently to meet final spec – ensuring the facility will deliver trouble free service for decades to come.
Perfect Labour Hire's highly regarded material Blaster/Painters and Coaters are some of the best in the remediation game. Equipped with a broad range of experience in surface prep and coat, let our Blaster/Painters help you bring your job to the finish line.
Tickets Held
The tickets listed are for reference only. The worker might hold other tickets which are not listed above.
Other Team Members