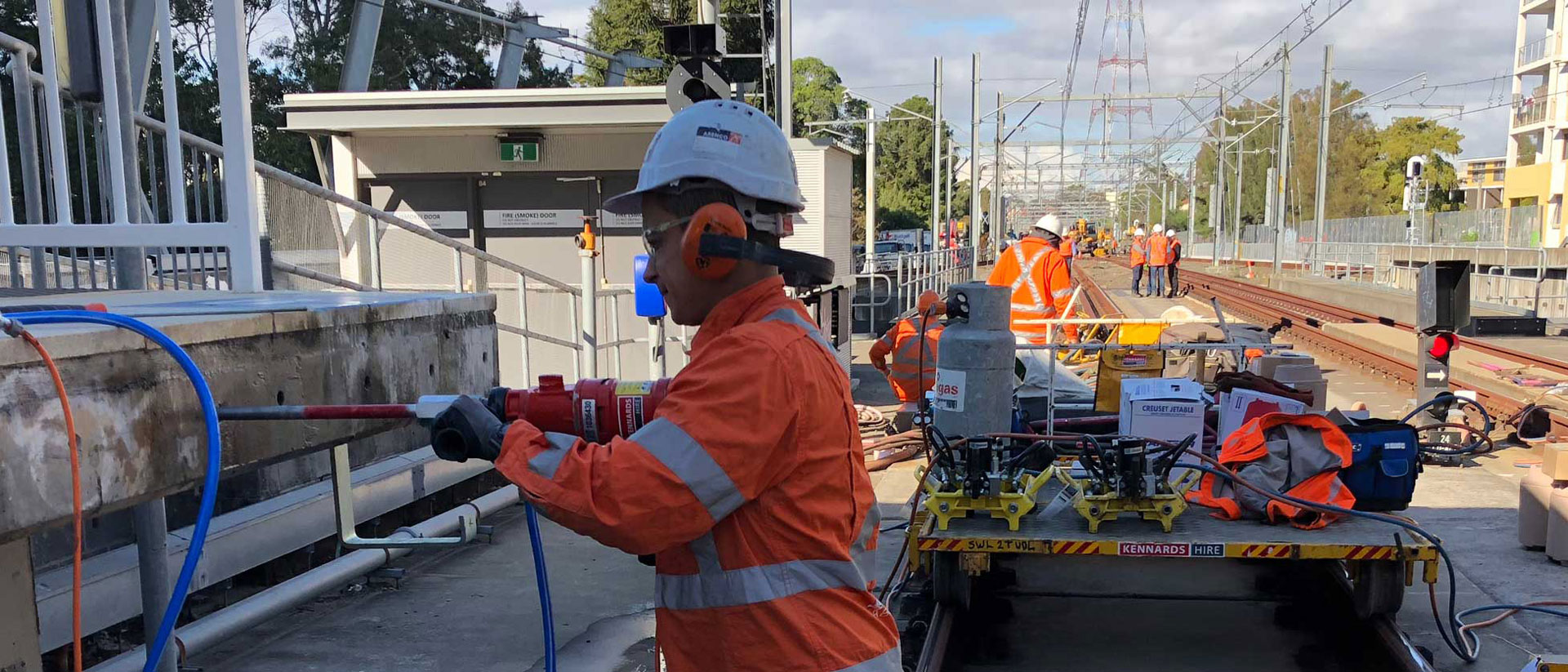 Service Area: Sydney Metro & NSW
Average Experience: 5 Year(s)
Classification: CW4
Positive Attitude
Multiple Tickets
Trained In-house
Full PPE
Equipped if required
All Labouerers
RIW Skilled Labourer
Hire a RIW Skilled Labourer in Sydney
RIWs (Railway Industry Workers) at perfect have years of experience working on the field and they are capable of carrying out difficult and advanced tasks. They are also capable of supervising work on possession weekends. They are fully aware of the importance of safety while performing their tasks and work on rail projects.
About
RIW (Railway Industry Workers) at Perfect are highly skilled with years of experience working on different projects. All our RIW workers are certified and possess their own RIW cards and proof of competency. With the RIW card, an employer can easily recognize competency and qualification. With a massive surge in the development of the railway industry and the establishment of new railway tracks and increasing demand for railway workers have to lead to a gap in supply and demand for most suppliers. But at perfect, we have a trained workforce readily available to work on all the aspects of railway work in the light of experience and unparalleled expertise.
Our RIW workers can check the mechanical condition of locomotives and made repairs and adjustments accordingly. They have a professional working methodology that includes reporting and documentation of issues with trains, tracks or related machinery/equipment that is in need of further inspection, maintenance or replacement. They can also operate locomotives within or between the engines.
Tickets Held
Other Team Members