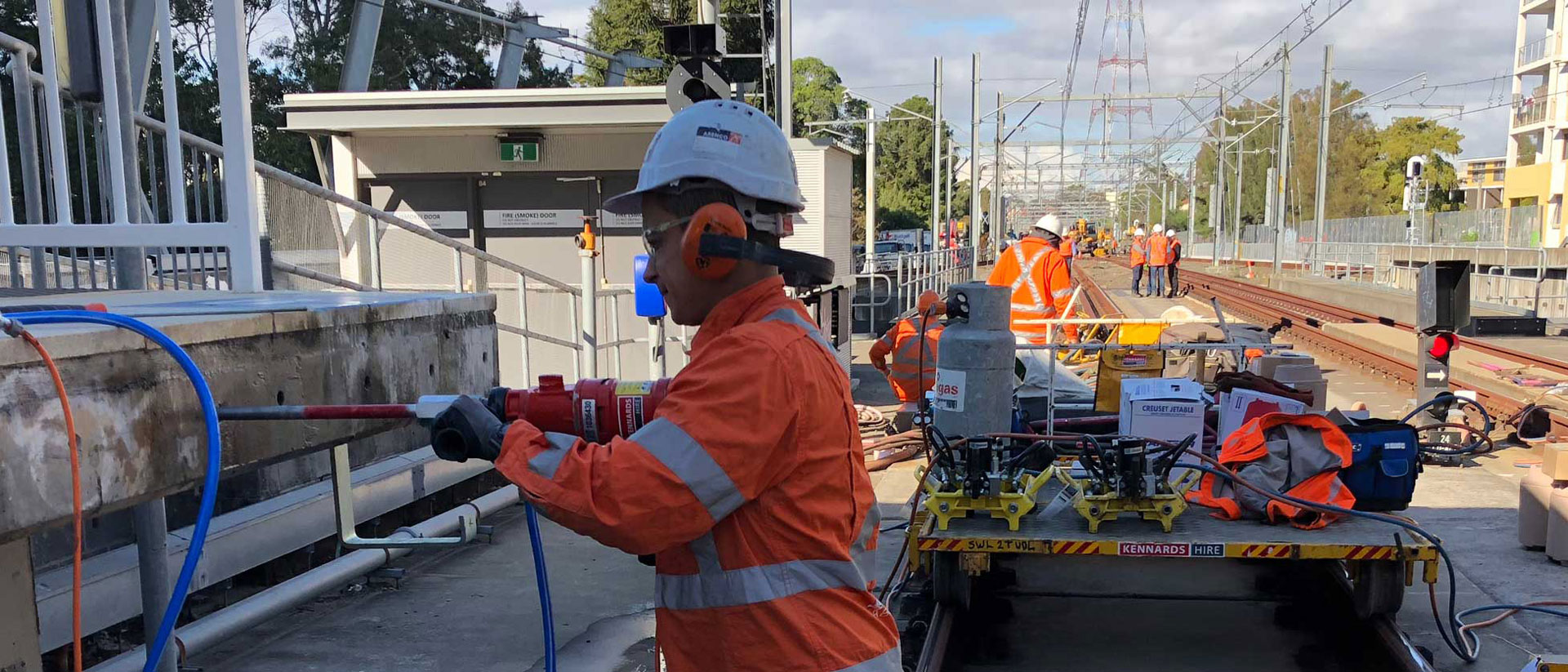 Service Area: Sydney Metro & NSW
Average Experience: 6 Year(s)
Classification: CW4
Positive Attitude
Multiple Tickets
Trained In-house
Full PPE
Equipped if required
All Labouerers
RIW General Labourer
Hire a RIW General Labourer in Sydney
The general RIW (Railway Industry Workers) is capable of working on all the small tasks associated with working on the railway or tracks. They are highly professional with years of experience. Our general RIW labourers have worked on a number of professional projects.
About
The general RIW labourers of Perfect ensure that passenger or freight trains run on the scheduled time and travel safely. Among the many responsibilities, some workers drive trains while some are responsible for coordinating the activities of the train. Some RIW labourers are even responsible for operating signals and switches in the rail yard or stations. They also participate in many major and minor railroad occupations that enable freight and passenger trains to transport people and cargo across the stations. Whether a job calls for a locomotive operator or as a locomotive engineer with the train conductor or as a brake operator or a general maintenance worker, general RIW labourers at perfect are fully capable to meet with the requirements of these jobs very efficiently.
Other responsibilities that general RIW labourers at perfect are able to expertly execute are signal and switch operators to communicate with the locomotive and rail yard engineers to ensure that the trains end up at the correct destination.
Tickets Held
Other Team Members